International research team wants to bring brain-dead people back to life
An international research team is looking for patients for an extraordinary experiment: reversing brain death. But who is this mysterious Indian doctor Himanshu Bansal, who wants to conduct the experiment?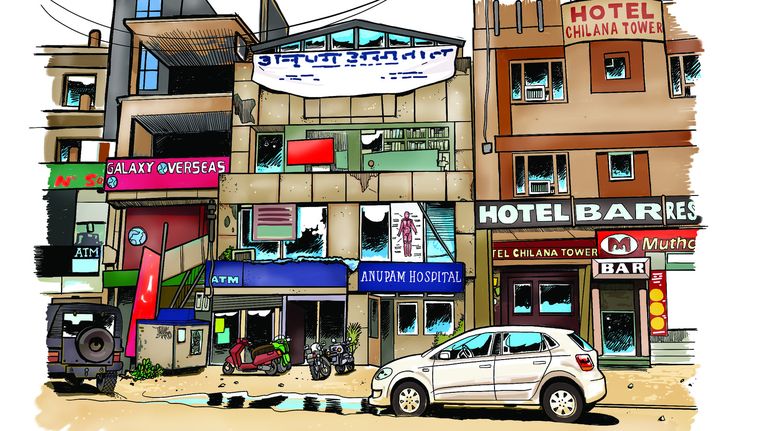 It started the way zombie outbreaks usually start: with strange messages spreading like wildfire on the Internet. 'Biotech company wants to bring brain-dead people back to life', was one of these, earlier this month. 'This biotech company may be the site of a zombie breakthrough'. 'Zombies from Philly!'.
Next came a news clip in which one Ira Pastor, director of the Philadelphia-based biotech company Bioquark, explains in a soothing tone that it won't come to that: the dead he wishes to wake will not be roaming the streets making ghastly guttural sounds. Besides, these tests will not be conducted in the US but in India, at an affiliated company called Revita Life Sciences.
Secret cocktail
Still, waking the dead is definitely what this is all about. Using electro stimulation, invigorating laser beams, stem cells, and a secret cocktail of biological molecules, Pastor wants to 'treat' twenty patients who were declared brain-dead, to see whether they still show any signs of life. At least, according to the peculiar research proposal officially registered by Pastor on the website ClinicalTrials.gov for ongoing medical research, last month. A world first, as Bioquark itself stated in the press release that kicked off the outbreak of the zombie news headers.
It is not uncommon for someone who was declared brain-dead to still wake up later, Pastor explains, when asked. 'There are enough indications in the literature that make this feasible', he emails, providing a number of cases of patients who indeed seem to have regained consciousness after having been declared brain-dead. 'In this field, things are not always black or white.'
Bluff Poker?
The Indian stem cell doctor Himanshu Bansal turns out to be the common denominator of a whole cloud of institutes with posh sounding names such as 'Mother Cell Research Center', 'Dr Himanshu Bansal Foundation', 'Institute of Spinal Injury and Stem Cell Research' and 'Revita Life Sciences'. They all share the same address: Anupam Hospital, second floor, Bansal's private clinic. Interesting detail: according to the address information, the clinic is situated 'next to Pantnagar University', an agricultural university at least ten miles away. Well, it does sound more impressive than 'next to the cash dispenser'.
Un-think-able
After studying the examples, neurophysiologist Gea Drost (Groningen University Medical Centre) begs to differ. The cases Pastor refers to are all wrongful diagnoses - these patients were definitely not brain-dead by established standards. 'In other words, these were comatose patients. Take this one: he mentions the case of a girl that still had some brain activity. By our standards, that is an undisputable criterion that says that a person is not brain-dead. Un-think-able that such a person would be declared dead by us', she says, adamantly.
'This is exactly why we can't tell our students often enough: be extremely careful in using the word brain-dead', sighs clinical ethicist Erwin Kompanje (Erasmus MC, Rotterdam). There is a whole list of criteria: a clear cause of the crisis, the complete absence of reflexes, and not a single bleep on an EEG. 'Only if all these conditions are met, we may say that there is irreparable loss of functioning of the brain tissue and that the brain as an organ is dead', says Kompanje. 'Nothing, nothing, nothing at all can then bring it back to life. Just as a necrotic, blackened, dead foot will not suddenly come back to life if you inject it with stem cells.'
'Absolute travesty'
And then, there are the techniques Bansal and Pastor intend to use. They're nothing but a wild gamble, say all the experts when asked. 'Where do these people get their ideas from? Scientifically speaking this is an absolute travesty', says Drost, after reviewing the research protocol.
'Complete bogus. Hocus-pocus', is also Kompanje's response to Bioquark's story about 'intrathecal bioactive peptides', bone marrow stem cells, and 'neuro reanimation'. 'Do they have a chance? No way!', is also the response of Professor Eelco Wijdicks, a world authority in the field of brain death, from Mayo Clinic in the US.
'I could also place those stem cells on a dead branch', says Kompanje. 'But do you really think it will then start sprouting leaves?'
Bioquark does not have its origin in academia. Pastor has not authored any scientific publications worth mentioning - unless one counts an argument he made 15 years ago in favour of more plant substances in medicine. His CV doesn't mention much science either: a Bachelor's degree in pharmacy, a Master in business administration, a few years with pharmacy giant GlaxoSmithKline, and a stint as fundraiser with Phytomedics, a by now defunct company that tried to extract medical material from the roots of trypterigium, or 'thunder god vine', a plant used in Chinese medicine.
But this is small stuff compared to the Indian doctor Himanshu Bansal, who will conduct the experiments. Bansal, an orthopaedist, operates from a small, dishevelled private clinic, squeezed between a bar and a gym in Rudrapur, a small provincial town in the northern state of Uttarakhand. It is well-known because it is next door to a cash dispenser, a non-involved biometric, also from Rudrapur, informs me by email. The premises are also home to the company that will conduct the experiments - and to at least three other institutes in Bansal's name.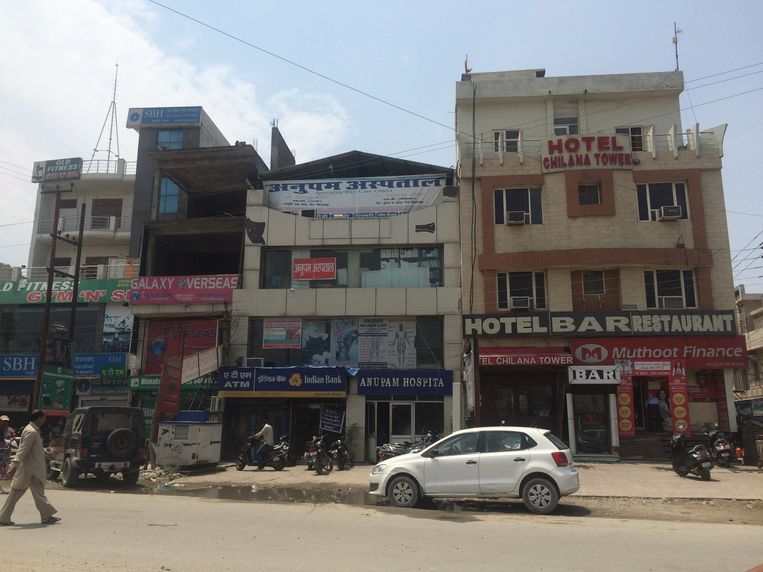 'Professor'
It doesn't take long to find out that Bansal is deep into healing practices one is unlikely to encounter in western hospitals. For instance, he claims to be 'professor' at the 'C.H. Medical College', which turns out to be a small homeopathic centre. His company Revita Life Sciences also offers stem cell treatments, Ayurveda, coloured light therapy, mud therapy, and 'naturopathy', a pathology that denies that viruses or bacteria are the root cause of certain diseases. In addition, Revita offers 'miraculous stem cell therapy' in matters ranging from ageing to breast and penis enlargement.
Bansals CV is no less miraculous. It lists dozens of fellowships, positions and distinctive secondary jobs in places such as London, Glasgow, Berlin, Würzburg, Arhus, Prague, Osaka, Lisbon, Italy and the United States, all held by the man who wants to wake the dead. That is, until you make enquiries at the institutes mentioned.
'I have never heard of this person', says Wise Young, the head of stem cell research at Rutgers University, where Bansal claims to have received a fellowship. 'He never held a fellowship with us', we are informed by department head Frank Madsen from the University of Arhus. 'She doesn't know him and never worked with him', emails the assistant of senator Eva Syková, eminent neuroscientist from Prague. Guy's Hospital doesn't know him either - 'besides, he doesn't get the name of our institute right', a spokeswoman pointedly remarks.
Miracle stories?
Brain death is in fact an artificial condition that was 'invented' to keep a patient's body functioning, usually to facilitate organ donation. The patient dies, but doctors postpone the final stage of death by applying artificial respiration. To outsiders this can be deceptive: last month a Polish woman who had been brain-dead for two month delivered a baby. 'That is', says Erwin Kompanje of the Erasmus MC, 'because the baby triggers its own birth. The foetus sends hormone signals that start the delivery.'

Another notorious case is that of 19-year-old Carina Melchior from Denmark. She woke up, 24 hours after she was taken of the machines – which immediately led to headlines that included the word 'miracle' and an edifying documentary, broadcast on national television in the Netherlands by a Christian station under the title 'The girl who refused to die'. However, this patient was definitely not brain-dead. After all, part of the diagnosis is the 'apnoea test', in which the patient is taken temporarily off artificial respiration to check whether the body can still breeze on its own. Carina Melchior kept breathing.
Informal
Only at Glasgow University someone actually seems to know the jovial Indian. 'He visited me to see how we made a certain type of cells', says Professor of cellular neurobiology Susan Barnett in an email. But was he a 'fellow in stem cell research', as he claims on his website? Certainly not. 'It was very informal. I am pretty sure he just looked around places rather than doing a formal fellowship.'
A place where they do know Himanshu Bansal, is an Internet chat room for paraplegic patients. Many of them relate in detail how they paid tens of thousands of euros to the Indian doctor for stem cell treatments that they describe as amateurishly executed, painful, and ineffective. The doctor also treated deaf and blind children. 'Luckily my son was too young to remember this', one father writes. 'STAY AWAY FROM HIM', warns another person. 'The man is a fraud', yet another.
Cheated out of thousands of pounds
'I know of ten patients with similar experiences', adds one of the complainants via email. She is an Indian-British woman and wishes to be known only by her first name Sheila. Most of these patients live in the United Kingdom and heard about this doctor via Indian websites. 'This man has cheated many, many people all over the world out of thousands of pounds', Sheila thinks. She is currently preparing legal action, together with fellow patients, and is working on a website to gather complaints about the stem cell doctor. 'Many stories would shock you.'
And the facts? In the international professional literature Bansal has published a total of five articles, his magnum opus being a case description of how he set a patient's broken arm in an innovative way. This was published in an Indian orthopaedics magazine.
It has been cited three times.
Via Skype, Bansal initially talks enthusiastically about his plans for waking the dead. He claims to have 'treated' 15 brain-dead 'patients' over the past few years; with two of them he was successful. One he was involved with was in one of the Gulf states. 'A prince. But that's all I can say about it. These are people who have a private hospital on their estate. It was not reported by the media, no one knows about it. I would be in big trouble if I said anything more about it.' He told the Indian newspaper The Hindu practically the same story, with one crucial difference: now the patient wasn't a prince but a world-famous sportsman.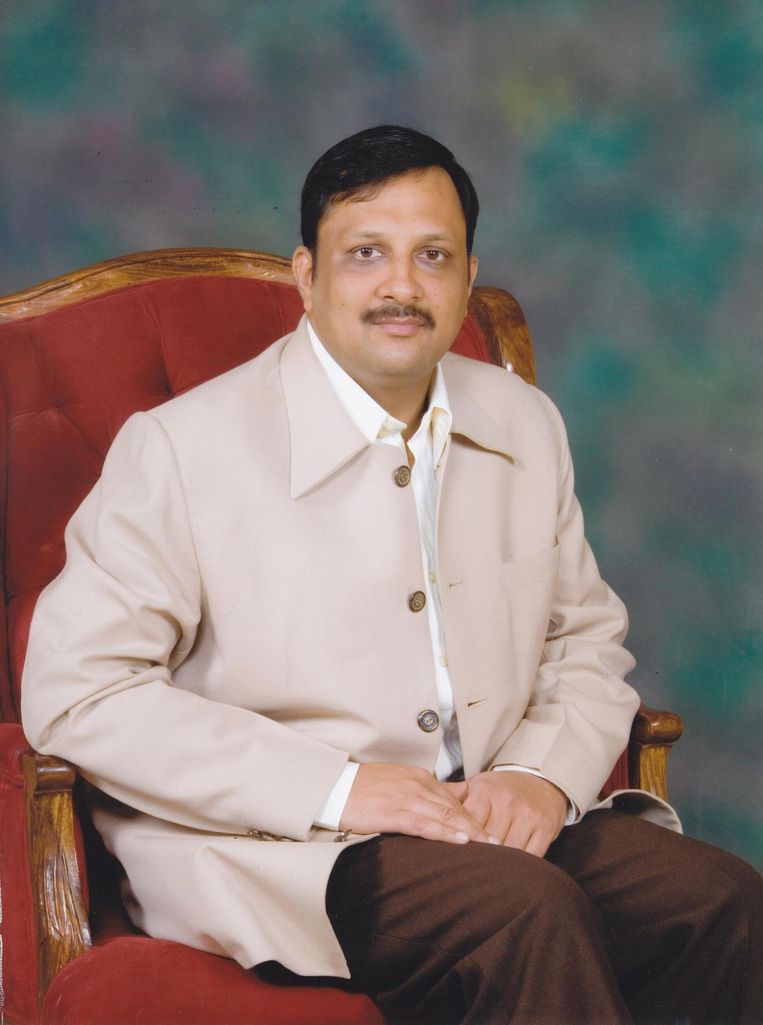 Impertinent questions
When confronted with questions about his CV, Bansal's reaction is as was to be expected: he gets angry. 'I don't have to prove myself or my accomplishments. Your questions are impertinent.' And, when I insist: 'I am deeply offended and do not wish to discuss this with you anymore.' After that, Bansal no longer responds to emails, or to Skype or telephone calls.
Pastor was introduced to Bansal 'through mutual acquaintances', a couple of years ago, he emails. And yes, he supports his Indian head of research. According to him, if you search hard and long enough on the Internet most doctors and clinics are vilified somewhere, 'especially by patients who are not satisfied with the results'. He is also of the opinion that the term 'charlatan' is applied much too lightly, 'just to denigrate people who try out alternative models'.
Charlatanism
He then expands about pharmaceutical companies that bring drugs on the market while knowing that they only work for a limited number of patients. 'That is much more like charlatanism.'
And so this tiny glimmer of hope for the brain-dead seems to go out after all. 862 media in dozens of countries have carried the news about the test in India. Without asking questions, because what news website can say No to a funny story about zombies?
Meanwhile, the real victims are probably the grief-stricken family members by the bedside of their brain-dead loved ones, so abruptly taken from them. That's what Gea Drost thinks: 'I so hate this. Giving false hope to vulnerable, grieving people who do not want to lose their loved ones and are prepared to go to great lengths to hold onto them.'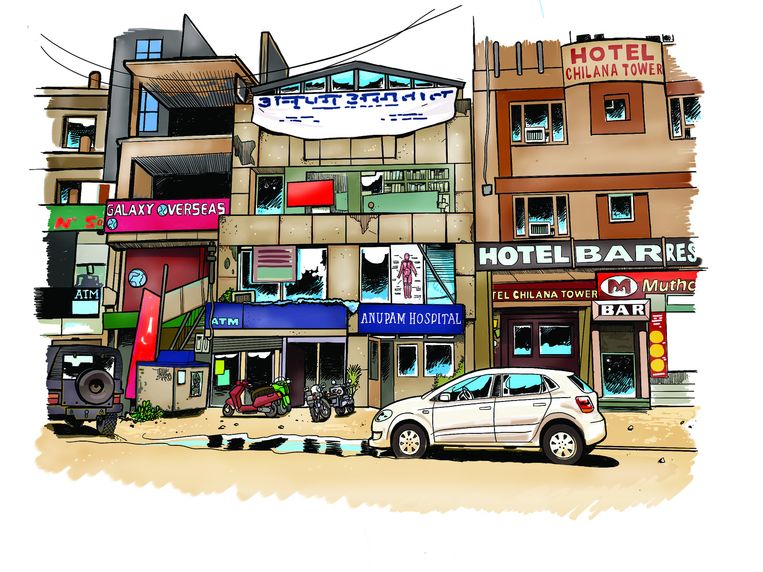 Swindlers
When asked, Bansal swears that the treatment is for free - how dare I even ask. Family members are also 'taken well care of'. They even get hotel accommodation with free meals and insurance. 'I come from a very, very rich family.' Sheila finds this an odd statement. 'To us Bansal said that he is from a middle-class background and isn't rich at all.' The experiences of other patients with the hospital next to the cash dispenser do not bode well either. 'In hindsight, I should have known better', writes 'Nath1505'. The costs of treatments for his young son rose from $1500 to $5000 per session. 'But I was desperate.'
'Unfortunately there are big swindlers in this world. And he is one of them', says Drost. 'These people give false hope in a matter that is hard to accept for all of us - the fact that we are mortal.'
Translation: Leo Reijnen