FIFA charged with complicity in human rights violations Qatar
The world football association FIFA is being charged with complicity in human rights violations in Qatar. The plaintiffs, a duped migrant worker from Bangladesh and the Dutch union FNV, say that FIFA made a mistake by granting the World Cup 2022 to a country that structurally exploits workers. They demand that FIFA uses its influence to have Qatar amend the law and also want compensation for the worker in question.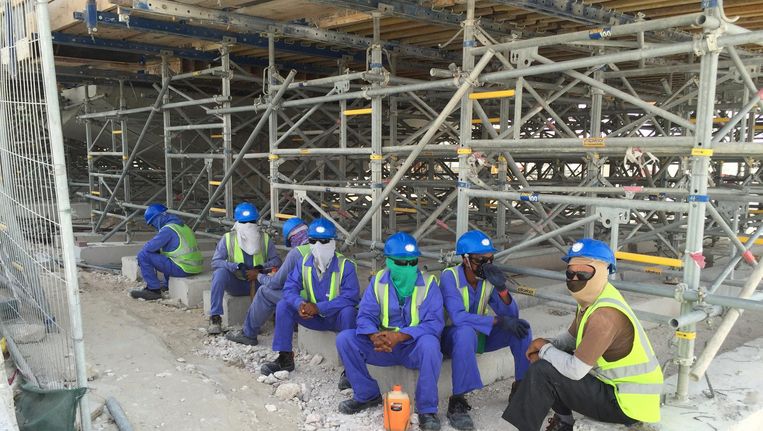 Since 2011, when Qatar started the preparations for the World Cup, human rights organisations estimated that hundreds of workers have died at construction sites. The organising committee denies that, but a law firm hired by the Qatari government found evidence in 2013 of dozens of work-related deaths across Qatar among migrant laborers. Last month two workers hung themselves during working hours.

FIFA was informed of the indictment by Swiss and Dutch lawyers on Sunday night. World football's governing body, which is still struggling after a corruption scandal, has always denied accountability for 'societal problems' in host countries. It argues the World Cup should be a catalyst for change in Qatar and says it's doing everything possible to ensure satisfactory conditions for workers on stadium sites. On Sunday evening a FIFA spokesperson said she couldn't comment yet.
Modern-day slavery
Human rights organisations are of the opinion that Qatar is engaged in modern-day slavery. Since the World Cup 2022 was granted to Qatar in 2010, the country's population has risen by 750,000 people. There are many immigrants building the projects related to the football tournament, such as stadiums and infrastructure.

The courtcase, which will take place in Switzerland because that's where FIFA's headquarters are, isn't futile, says professor international law at the University of Amsterdam Geert-Jan Knoops, who isn't involved in the case. 'Developments in international law have contributed to the fact that companies and organizations can carry responsibility for human rights violations that arise from investments in other countries. There is a lack of clear precedents.'

According to Ruud Baars, a representative of the Dutch union FNV, FIFA should have demanded fair treatment for the workers. 'They have neglected to do so and now tens of thousands of men are suffering the dire consequences.'
Lawyer Liesbeth Zegveld, who was involved in preparing the case, says that in Qatar employees are more or less the property of the employer. 'The employer decides if and when a worker starts, works, eats, sleeps, gets paid and leaves again. Those are indeed characteristics of slavery.' Zegveld expects that more duped workers will join the claim later this year. 'It could become a mass-claim.'

Last month, de Volkskrant spoke to 31 migrant workers in six different camps in Qatar. 27 of them now say they would not have come to the oil state if they had known what was in store for them. Twenty workers paid fraudulent recruitment agencies and intermediaries to obtain their jobs. Some of them already know now that they will never be able to earn back their investment, as wages are much lower than promised.
Kafala system
According to the plaintiffs, the so-called kafala system that is customary in Qatar is the cause of much of the exploitation in the country. The system is based on the principle that immigrant workers must have a local 'sponsor', a kafeel. Usually, this is the employer. He arranges for the workers to come to Qatar, is responsible for them during their stay and must grant permission if employees wish to change jobs or leave the country.

Employers are taking advantage of the law. They confiscate their employees' passports and refuse to give them an 'exit visa' when they wish to leave. In addition, employees are sometimes forced to sign false statements saying that they have received their wages, although this is not the case.

In response to international criticism Qatar will make changes to the law in December of this year. From then on, employees will be able to apply for an 'exit visa' with the government. According to officials this will prevent a lot of abuse, but human rights organisations say that this amendment of the law is not enough.

Together with the international umbrella union organization BWI, which has 326 unions as its members, the Dutch FNV has been protesting against the exploitation of semi- and unskilled workers in Qatar for some time now. Because BWI is still negotiating with Qatar about allowing stadium inspections, the current charges are brought by FNV alone. By starting this court case the unions hope to draw permanent attention to the exploitation taking place in Qatar.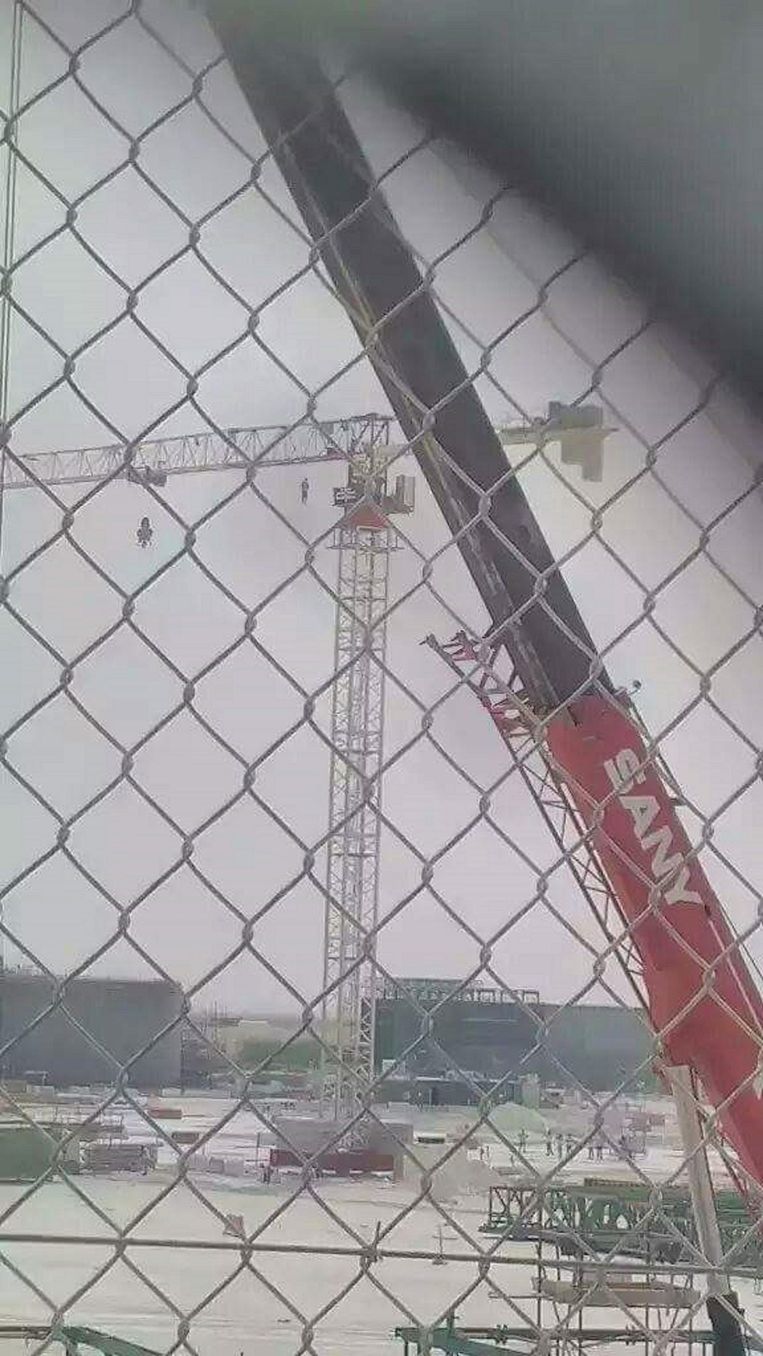 The fact that the organisation of the tournament was granted to the desert state has caused a lot of commotion over the past few years. For example, it was revealed that a number of FIFA executives had, in all likelihood, been bribed by Qatar. Because the World Cup would take place in summer and temperatures in Qatar can then rise to above 50 degrees Celsius, it was feared that the tournament would present a health risk to both players and fans. Therefore FIFA decided last year to move the tournament to the winter period.