Interview
Aaf Brandt Corstius
Did no one see Archie as the name of the royal baby coming? Our columnist did
Aaf Brandt Corstius, columnist for de Volkskrant, answers the phone on Tuesday evening. An hour ago it was announced that the new British royal baby's name is Archie. But our columnist already knew that. She had predicted it in her column yesterday.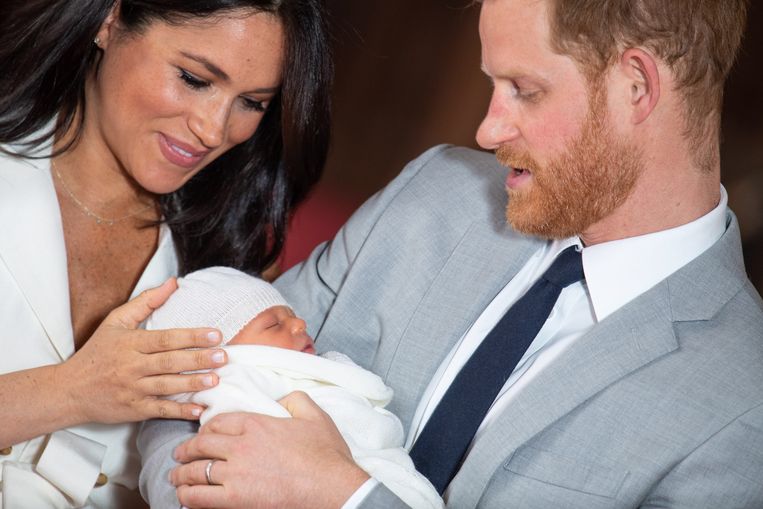 'A friend of mine said: we should call CNN', she laughs. 'I've been laughing about it this past half hour.'
When did you hear that the baby's name is Archie?
'I hadn't seen it myself yet, I was doing some grocery shopping. Half an hour ago I got a text from someone, saying: how is this possible? And then a few more came in. That's when I thought: this is quite funny.'
How serious were you when you predicted this? Did you expect to be right?
'No! What I figured was: they want a name that no one would guess. Then I started Googling. What was my Google search again? I think it was just 'rare names'. And Archibald was the first rare name that came up, starting with that A, so that's what I wrote down.' She laughs again. 'And that worked.'
You had some good reasoning behind your guess though, that they would probably want a name no one had mentioned yet.
'I did seriously think that. If everyone is betting on it, you want to pick something that no one will think of. I think it would be very annoying, having people who say: of course you picked that name, I knew you would, I'm going to collect my winnings at the betting office now. No one likes it when they only have predictable options. And for them, it was nearly impossible to pick something unpredictable, because people had bet on nearly every name.'
It was a combination of pure luck and a bit of insight.
'Yes, it was a reasoned choice, but it was also a ridiculous guess.' Another laugh. 'Now I'm telling everyone that I know Meghan very well, and people believe it too. I think that's hilarious.'
Your prediction has become a great story though.
'Yes, and I'm enjoying it enormously. If you need any more predictions, let me know.'